Follow the instructions below to put your name on the waitlist for a course that is full.
Log in to MyOC
Please log into MyOC on a desktop computer for these instructions. For more information, please see our instructions on how to Log into MyOC.
Open Web Registration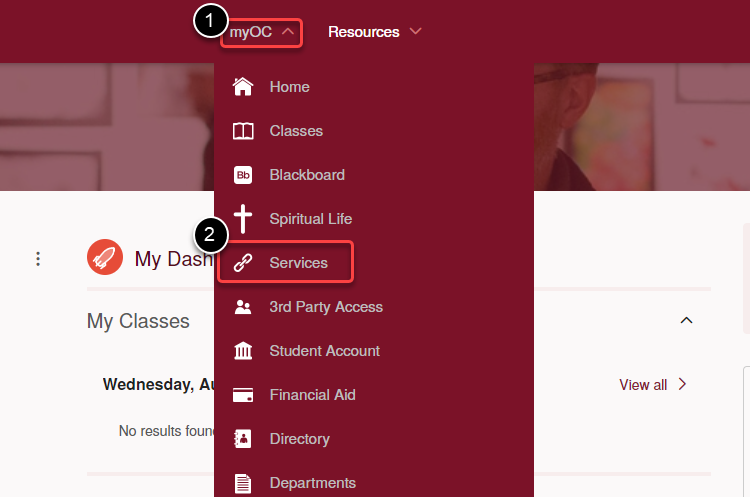 On MyOC (http://my.oc.edu) click on myOC at the top.
Click Services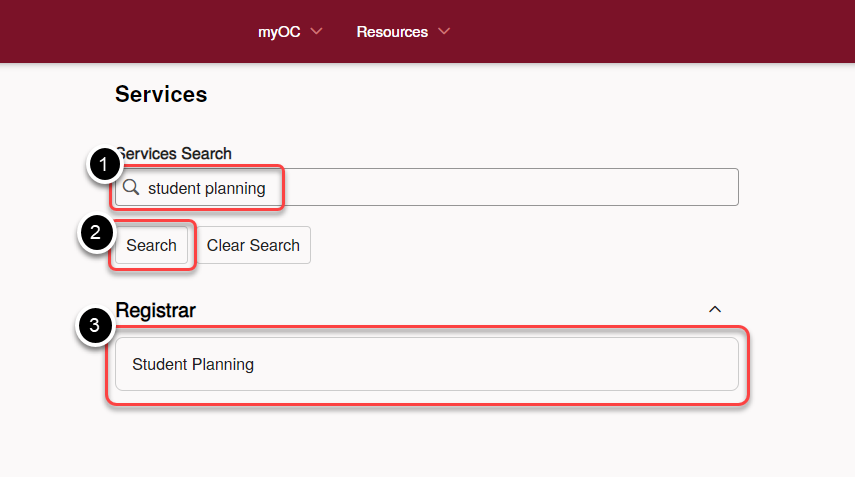 Type student planning in the search bar
Click Search
Click Student Planning from the Registrar section
Go to Plan & Schedule

Click Go to Plan & Schedule on the right
Course Searching & Adding to Your Plan
The Plan & Schedule page will open.

Search for a course in the top right and press enter: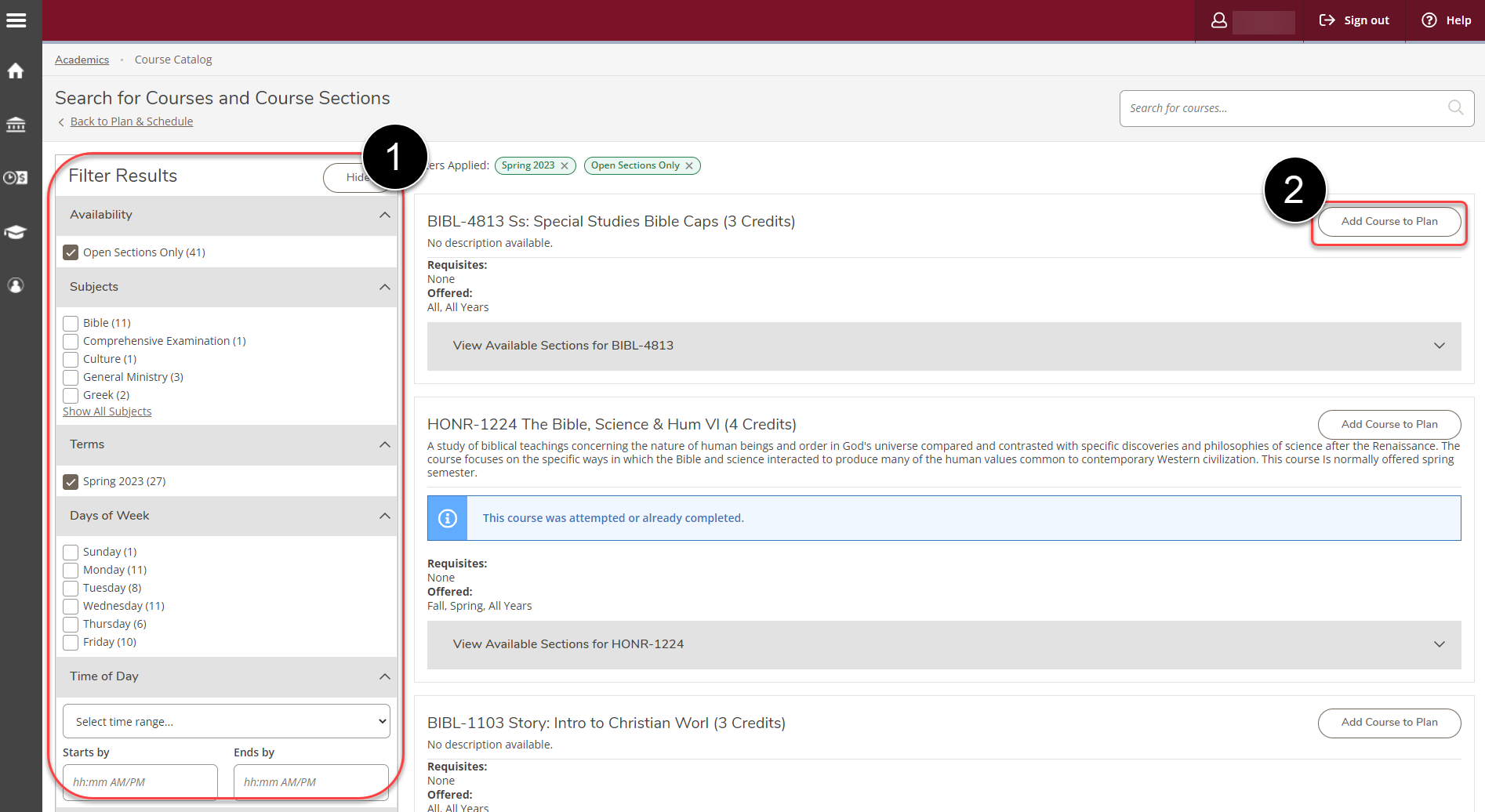 Use filters to narrow your search
Click Add Course to Plan to add a specific course to your degree plan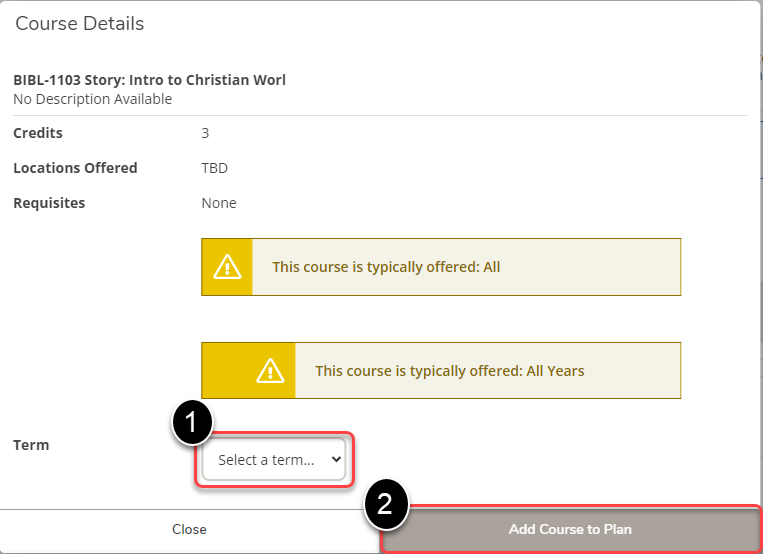 Select a term to add the course to
Click Add Course to Plan
Select Your Class Sections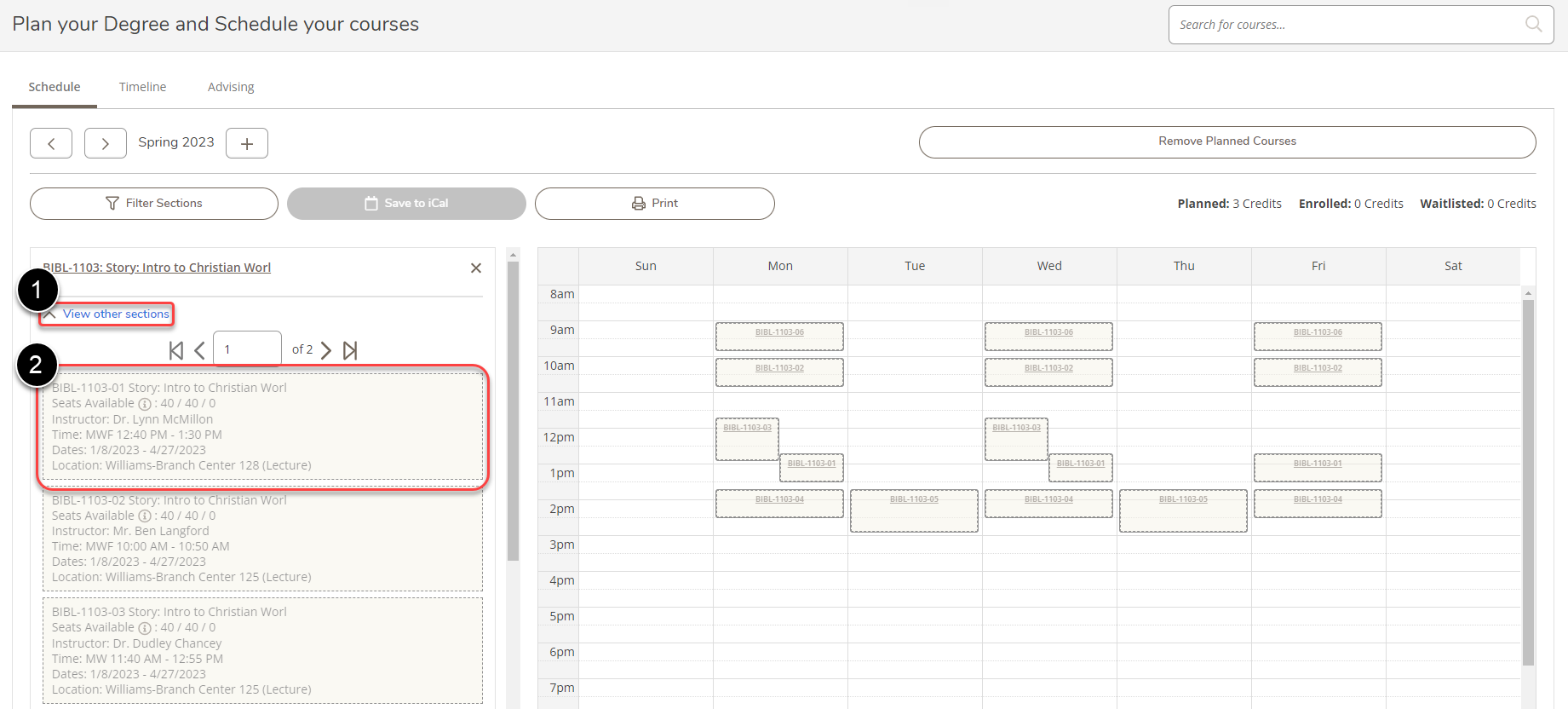 When you have finished selecting courses and wish to register, go back to Go Plan & Schedule and follow the steps below.
Click View Other Sections to view all sections of a given course.
Click the section that best fits your schedule.
Click Add Section to add that section to your calendar.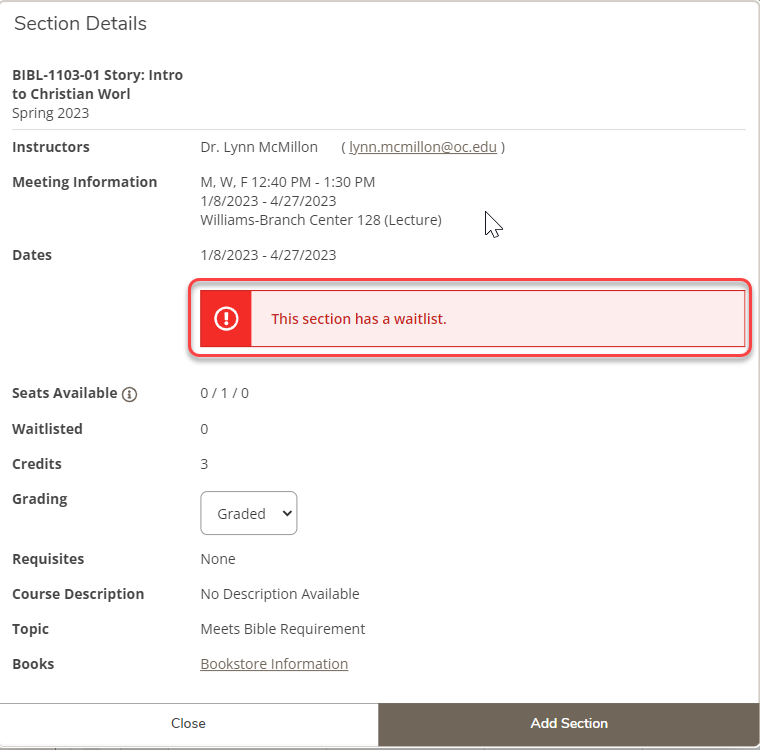 If a class has 0 seats Available, a notification will say This section has a waitlist. You will have to add your name to the waitlist and will not be able to Register for that course until a seat becomes available.
Click Add Section to add the section to your schedule.

Click Waitlist to add the section to your waitlist.
The Registration Results screen should appear confirming that you are on the waitlist for the course.
Contact Registrar
Office Hours: 8:00 a.m. to 5:00 p.m. Monday - Friday
Phone: (405) 425-5200
Fax: (405) 425-5208
Email: registrar@oc.edu