For this answer, you or your advisor must have already added sections to your schedule. If you have not done this already, please see our instructions about how to Add Courses to your Schedule.
Log in to MyOC
Please log into MyOC on a desktop computer for these instructions. For more information, please see our instructions on how to Log into MyOC.
Open Web Registration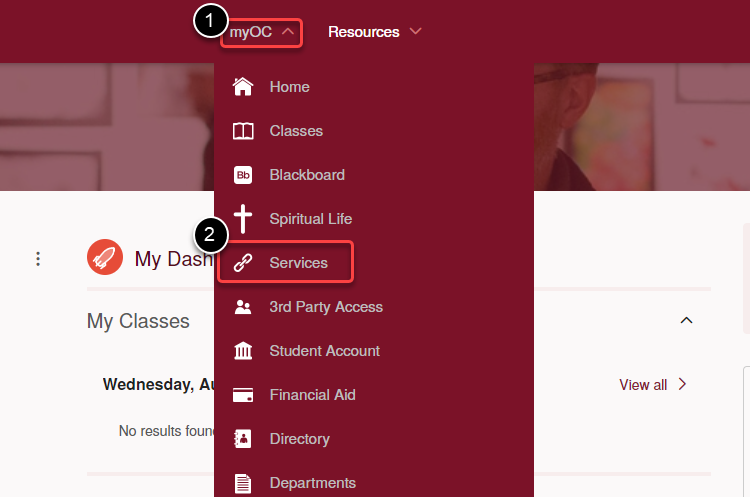 On MyOC (http://my.oc.edu) click on myOC at the top.
Click Services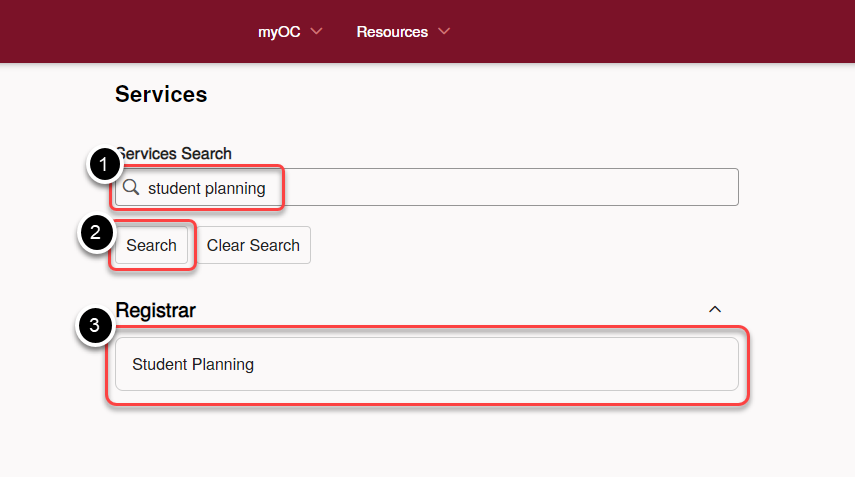 Type student planning in the search bar
Click Search
Click Student Planning from the Registrar section
Go to Plan & Schedule

Click Go to Plan & Schedule on the right
View & Register for Previously Selected Sections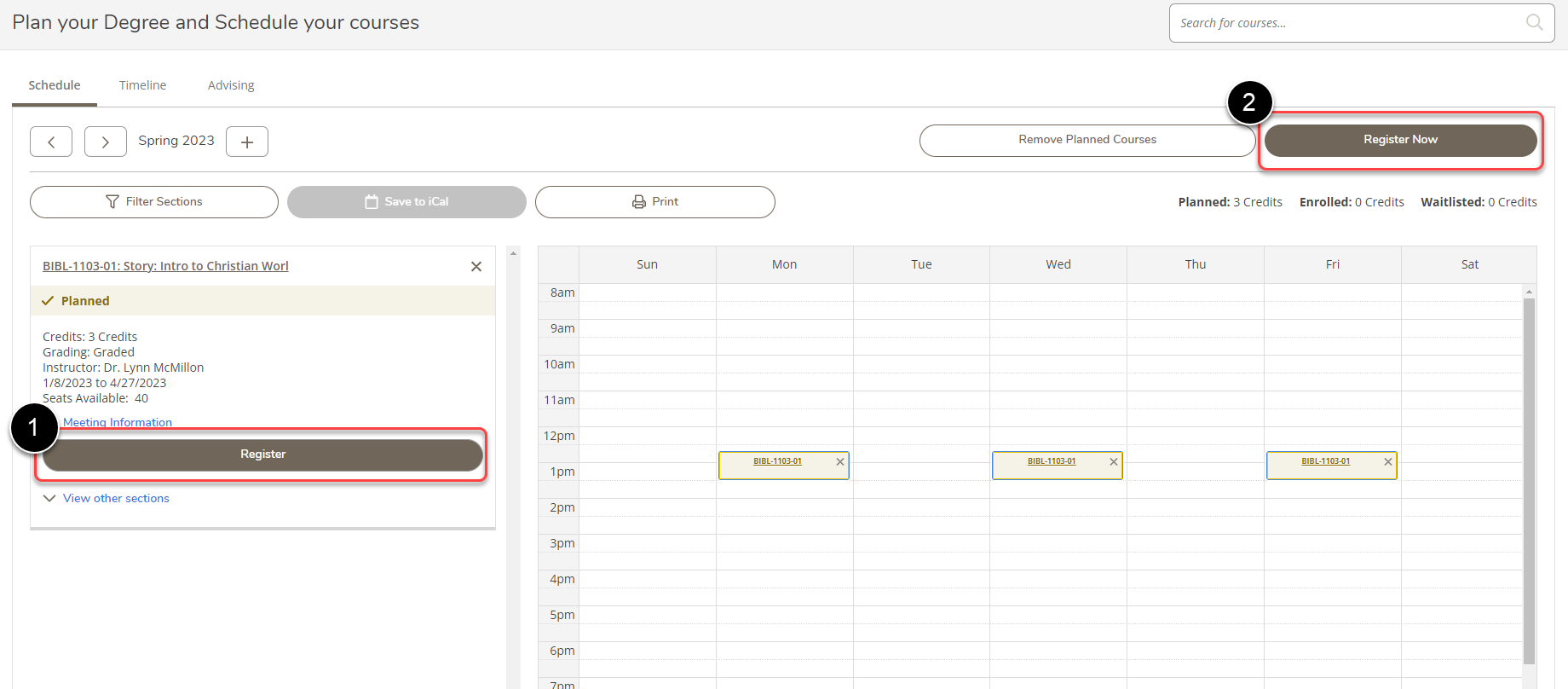 Do the following to register for sections already added to your schedule:
Click Register to register for just the section OR
Click Register Now to register for all added sections
Registration Confirmation
You will immediately know if your registration was or was not successful.
Some sections may be full. You may need to select a different section if your registration was unsuccessful.
If you are unsure why your class registration was unsuccessful, please contact the Registrar's office at (405) 425-5200 to resolve the issue.
Contact Registrar
Office Hours: 8:00 a.m. to 5:00 p.m. Monday - Friday
Phone: (405) 425-5200
Fax: (405) 425-5208
Email: registrar@oc.edu